Since MOL became a shareholder of INA in 2003, the company has more than doubled its yearly investments. This has benefited INA's exploration-production, refinery and distribution businesses and has significantly boosted INA's performance.
The average annual value of INA's investments in 2003-2012 increased more than 2.5 times compared to pre-INA's privatization (1994-2002). It evolved from an average value of around HRK 1 billion [€135 million] to over HRK 2.7 billion [€365 million].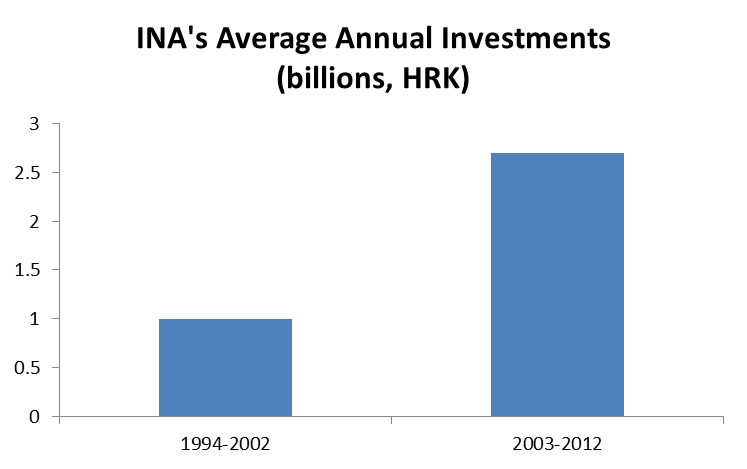 Doubled investments were made possible as a result of re-investment rate of  around 80% of INA's operating cash profit (EBITDA) between 2003 and 2012, a much higher than the 50-55% investment average by other regional integrated companies in that period.